Meet Us
Ron Hernandez, DDS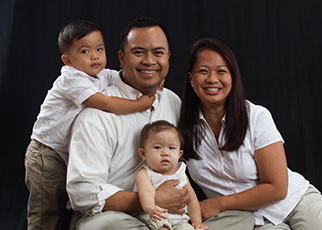 Dr. Ron Hernandez was born in the Philippines and grew up in the East Bay Area. After obtaining his Bachelor's degree in Biological Sciences at UC Davis, he completed his Doctor of Dental Surgery degree at The UCLA School of Dentistry in 1996. Dr. Hernandez advanced his training further by completing an implant continuum and received his Certificate of Fellowship from the American Dental Implant Association. Dr. Hernandez believes that ongoing education is critical to his mission of delivering the highest level of care available.
Dr. Hernandez is a member of the American Dental Association, the California Dental Association, the Southern Alameda Dental Society, and the American Dental Implant Association. He thoroughly enjoys spending his spare time with his wife Anne, their 4-yr old son Andrew and their 3-yr old daughter Annalyn.
A Unique Blend of Comfort and Care
Using modern technology Dr. Hernandez is able to deliver the most effective dental care available, but his commitment to making his patients feel comfortable means you will feel right at home. Dr. Hernandez believes that treating every patient with courtesy and respect leads to long lasting relationships. We invite you to experience the difference a comfortable and caring environment can make.
---
Robert C. Chisholm, DDS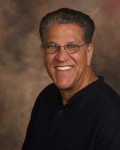 Dr. Chisholm is a native of California and was born in San Jose. He completed his undergraduate studies at the University of California in San Francisco. Following this, he attended Loyola University in Chicago and there earned his dental degree in 1971. As part of his commitment to providing exceptional dental care to his patients, Dr. Chisholm constantly upgrades his expertise in the field through continuing education. He has over 40 years' experience helping patients in Fremont and surrounding communities receive comprehensive dental care. He is a member of the American Dental Association, the California Dental Association, and the Southern Alameda County Dental Society.
Dr. Chisholm and his wife have four children who are grown and married, and seven grandchildren. When he is not helping patients at the office or spending time with his family, he enjoys golfing and fishing. Patients appreciate Dr. Chisholm's family-oriented approach as he helps patients of all ages receive the caring dental treatment they need.
---