Meet Us
Robert C. Chisholm, DDS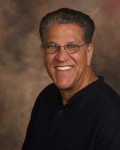 Dr. Chisholm is a native of California and was born in San Jose. He completed his undergraduate studies at the University of California in San Francisco. Following this, he attended Loyola University in Chicago and there earned his dental degree in 1971. As part of his commitment to providing exceptional dental care to his patients, Dr. Chisholm constantly upgrades his expertise in the field through continuing education. He has over 40 years' experience helping patients in Fremont and surrounding communities receive comprehensive dental care. He is a member of the American Dental Association, the California Dental Association, and the Southern Alameda County Dental Society.
Dr. Chisholm and his wife have four children who are grown and married, and seven grandchildren. When he is not helping patients at the office or spending time with his family, he enjoys golfing and fishing. Patients appreciate Dr. Chisholm's family-oriented approach as he helps patients of all ages receive the caring dental treatment they need.
---
Our Team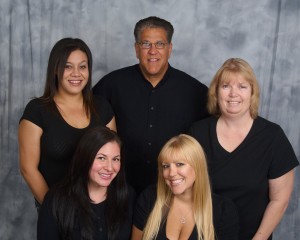 Each of our team members contributes to the welcoming atmosphere of our practice. Together, we strive to create a positive experience for each patient. From the time you come to our office, throughout your treatment, and finally, to the time of payment, we want to make the process as smooth as possible for you. We look forward to meeting with you and helping you with your individual dental needs!
Karen Simpson, Office Manager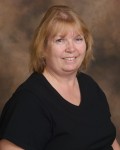 Karen has extensive experience in the dental field and has been with our practice for 35 years. She became certified as a dental assistant at Med Health Dental School. She is continuing her education at the University of Phoenix, where she is working towards her degree in healthcare management.
Karen has three children who are all young adults. When she is not studying or helping out at the practice, Karen likes to read, crochet, stay involved in her church, and play with her puppy dog, Chester.
Breanna Masuda, Office Administrator and Dental Assistant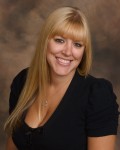 Breanna has been with our practice for seven years. She is currently attending school and majoring in business marketing. As Dr. Chisholm's daughter, she is continuing to the next generation the tradition of helping patients in the dental field.
Breanna was recently married. She loves boating, vacationing at Tahoe, and spending time with her husband, friends, and family. Nervous patients appreciate Breanna's care and compassion as she puts them at ease to receive needed treatment. For Breanna, one of the most rewarding aspects of being a part of the team includes seeing the final outcome of patients who received extensive dental care.
Olga Moreno, Registered Dental Hygienist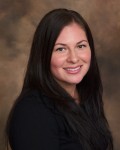 Olga has been helping patients at our practice for three years. She has five years' experience as a dental assistant. She attended Apollo College in Boise, Idaho, where she received her degree in dental hygiene. Olga is married and has three daughters, one son, and another son on the way. Her hobby is her family, and she enjoys hiking with them in the summer and having fun at the park. Olga contributes to our patient-focused environment as she takes the time to communicate with patients and educate them about their oral health.
Leilani Salesdo, Dental Assistant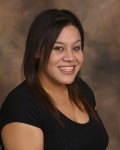 Leilani Salsedo is our newest member to the staff. She has been an assistant for several years. When she isn't working she spends time raising her four beautiful children and is enjoying life with her fiancé. She has a great repore with the patients and will make you feel at ease.